Bricks pavers can be a great addition to your house when you need a beautiful driveway, awesome outdoor fireplace or fire pit, durable retaining walls around your flowers in front of your house, patios made of brick pavers or brick decks for your own swimming pool. If you're looking for something different for your pool deck, brick pavers may provide the solution. Brick pavers come in a multitude of colors and can provide an awesome look for your pool deck area. Brick pavers not only look great around your swimming pool, but they are highly durable; their colors and materials will not fade over time. They're also easy to clean and maintain, and can even increase the value of your property!
---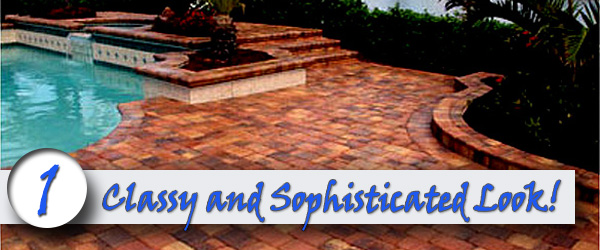 Bricks Around Your Swimming Pool Look Classy and Sophisticated
If you want to be unique and have a swimming pool which nobody has it than using brick pavers for you deck is a way to go. Perhaps glamour is not a work usually associated with brick but brick pavers can actually look very sophisticated and classy.
---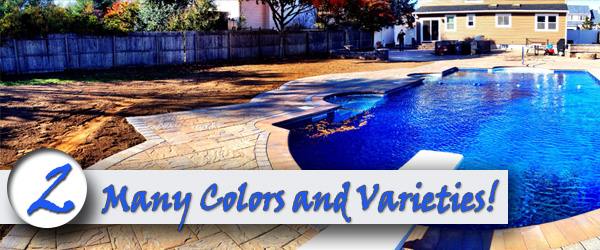 They Have Many Colors and Varieties
Although many brick pavers come in one size there is a variety of patterns and surfaces. They are available in a range of colors as well. They can be laid either with sand or mortar. Brick pavers can create an interesting and attractive pool deck area. When selecting brick pavers, make sure that you choose ones with a smooth finish. If the brocks aren't smooth they can be very uncomfortable for sensitive feet.
---
Brick Pavers Are They are Permanent
They main advantage of brick pavers is that colors are permanent and will not fade or diminish with time. This is because they are made from natural materials which are fired at temperature of up to 10000C. You may notice a slight color variation but this adds to their natural appeal and ensures that they will blend into the environment. It also means that they don't show up dirt or light scuffing ensuring that your pool decking stays looking at its best.
---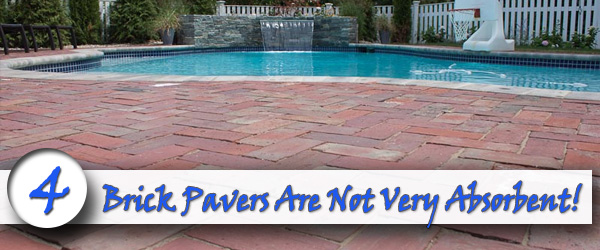 Brick Pavers Are Not Very Absorbent
Another important advantages are that they are not very absorbent which means that unlike other materials they will not absorb dirt or spills easily.
---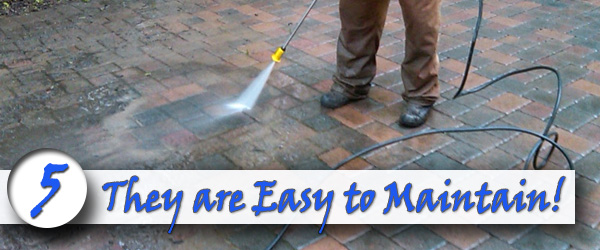 Brick Swimming Pools Don't Require A Lot Of Maintenance
Brick pavers are easy to look after. Due to their low absorption they don't absorb dirt easily and so stay looking good for long time. IN general brick pavers are extremely durable and require minimum maintenance bit here are some handy tips caring for your swimming pool brick pavers.
---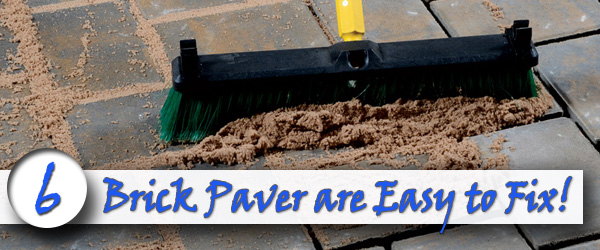 Easy to Fix Problems
If your brick pavers developed a white crystalline finish on the surface this is called efflorescence. It occurs when salt rises from the ground and permeates through the paver onto the surface. When it reaches the surface the sun dries it out and it crystallizes. Luckily this can usually be removed quite easily. Although there are special products on the market to remove it, wiping with a damp cloth or a stiff brush will usually do the trick.
Using a sand foundation before laying the pavers will help to prevent this as it acts as a barrier to the salts and prevents them from migrating the pavers.
---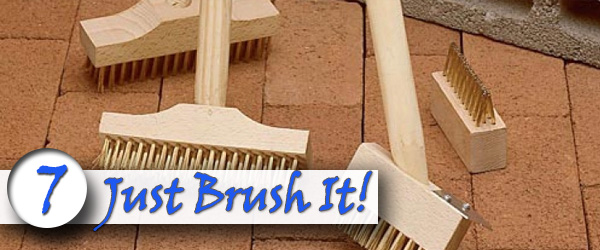 Just Brush It
If your brick pavers are in a shady location and frequently wet you may find that they develop fungus, moss or mold. Although these can are removed with dry bristle brush you may also wish to apply a proprietary week killer in order to prevent re-growth. Make sure that you follow the manufacturers' instructions.
---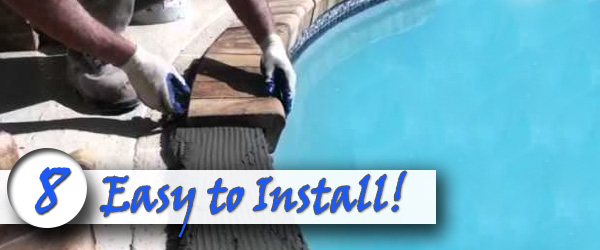 Easy to Install
Installing a brick paver pool deck is comparatively straightforward. In many cases it can even be laid directly over an existing concrete pool deck.
If your pool deck is looking tired why not consider giving it a revamp? Natural pool decks are particularly at the moment so if your pool deck is looking a little outdated why not consider replace it with brick pavers? Updating your pool deck can have a huge impact on the overall appearance of your swimming pool and increase the value of the property. Whether you are considering upgrading your existing pool deck or construction a new one brick pavers offer an extremely attractive and practical solution so if you want to stay on trend, act now! Call Euro Paving at (773)988-2353 and schedule a day for a free estimate.