Today, it is very common to see families cooking outdoors and enjoying themselves. It is that time families get to have fun together and enjoy each other's company. As a result, outdoor cooking trends have become more and more trendy. As a homeowner, you are probably wondering should you consider a grill built-in patio barbecue grill or a standalone one? If you are designing your patio or are considering changing your brick sidewalk, you might want to add things that will spruce the space up so that it is not only enjoyable but also functional. Adding a grill to your outdoor space adds functionality above everything. You also get an alternative cooking area without any hustle and bustle. This article will bring insight to the benefits you gain by choosing to have a built-in grill over a standalone grill.
---
1. They are Customizable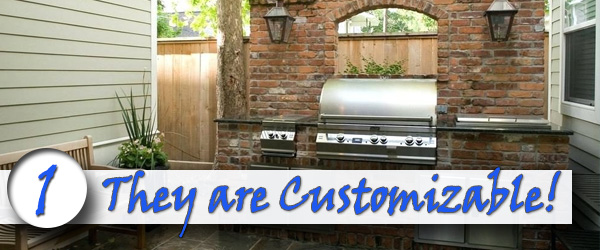 If you usually cook for your family frequently and love doing so outdoors, you may need a designated area where you can do all that. Grill built-in patio can be customized to complement your cooking needs. For instance, you can add drawers, burners, and other accessories that make your cooking more convenient. You can also customize the colors of the barbecue and any additional accessories so that they match the décor on your brick sidewalk you have chosen for your patio. This way, your home looks elegant, and the décor in your home is not messed up. With stand-alone grills, you have to make due with what you get. Regardless of its design and color, you do not have any options to customize it because it can be moved to storage after use. Therefore, for the short period that it will be used, it may not complement your décor and may throw off the colors you have chosen to use on your patio.
---
2. It Reduces the Hustles of Cooking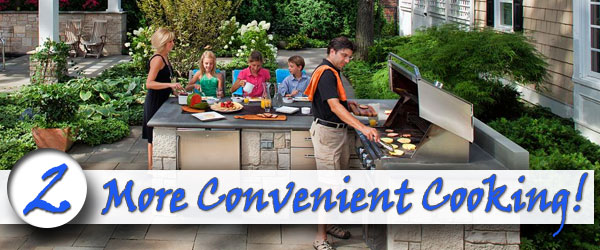 Once you have customized the grill built-in patio, you can add drawers where you can store cooking cutlery. One of the disadvantages of using stand-alone grills is that cooking tends to be hectic. You have to move between the indoor kitchen and the patio to get the items you have forgotten. After cooking, you will have to carry everything back to the house, including the grill. However, with a built-in grill, there is very little to worry about. You can have your mini-kitchen with a dishwasher and cutlery stored in the drawers. Also, you get to reduce the trips you make to the kitchen. Having a built-in grill, therefore, helps save you time and improve your cooking because you won't have to leave your food to get something you forgot.
---
3. Increases the Value of your Home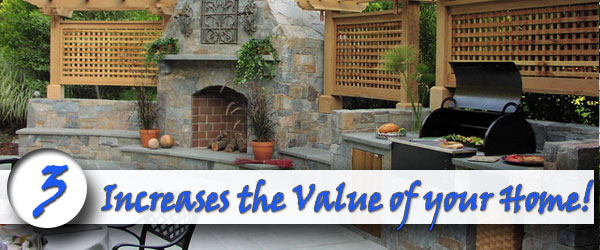 Home improvement has gained a lot of popularity over the years. If you are thinking about a way of making your home better than before and ensuring that it gains value, a built-in patio is a great option. Most of the built-in grills are made of high-quality stainless steel, which ensures that they can withstand all the seasons of the year without getting damaged. The griddle will play a huge role if you plan to sell your home in future as it will allow you to increase the asking price. It is also an excellent addition to the home as you wait for the right buyer. Stainless steel is simple to clean and will last for quite some time. If you are not selling your home, this will also be an investment that will be worthwhile, and that will be useful to you for years to come.
---
4. Saves you Money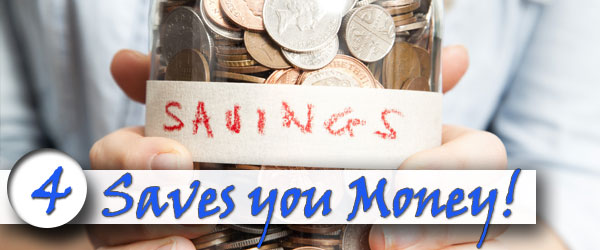 These are tough times, and everyone is looking for cash that can be saved. Cooking on the patio as a family during the summer allows you to switch off the air conditioner, which saves you money. When you are making meals during the summer, the air in your home gets hot and kicks your AC into overdrive. As a consequence, the amount of money you end up paying in power bills is too much. A built-in grill allows you to save yourself the money you would have been used to pay for that.
---
5. Extends your Entertainment Space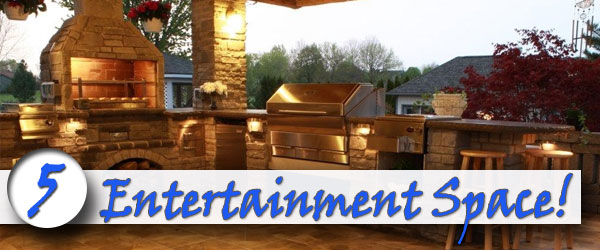 During the holidays and celebrations, most people are always looking for ways to increase the space in their homes. One great way of ensuring that everyone who visits your home has a place to sit and enjoy is making a grill built-in patio. It allows you to decorate your patio in a way that will suit people's sitting arrangements. It also allows you to make permanent décor decisions that will suit your landscape. This way, your guests can enjoy a great place to seat and eat without worry.
---
6. Longevity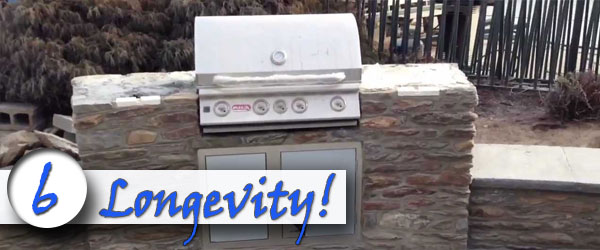 Obviously, you desire a grill that will last for years without damage. Also, a griddle should last for as long as your home does. While stand-alone grills are made using sturdy materials that are strong and durable, they will not withstand the harsh weather conditions. For instance, a standalone grill will be severely damaged by strong winds and rains. However, a grill built-in patio will withstand even hurricanes because it is constructed on the foundations of the home and will, therefore, not be damaged. You can comfortably and safely use it after the storm passes.
---
7. Requires Fewer Repairs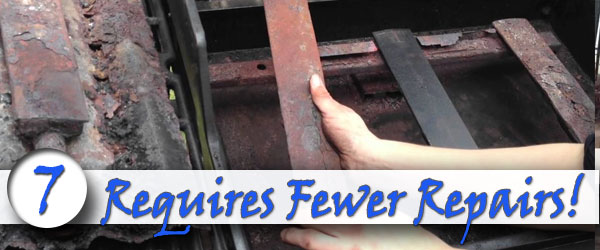 Standalone grills tend to get damaged easily. They will only last a couple of years. Then, they have to be replaced. Doing so every few year scan be quite costly. However, with a grill built in patio, you do not have to worry about replacing them. All you will have to do is perform maintenance services that allow the grill built-in patio to function optimally. You can, therefore, enjoy restaurant grade meals at your home, saving you some money and giving you family tasting meals for a long period. In fact, some of the maintenance services required on the grill built-in patio can be done by the homeowner at their homes. That means you do not have to pay professionals to carry out such tasks.