You'll have more assurance your house is getting proper work done by hiring an experienced and knowledgeable contractor. Keep in mind, hiring the right contractor will not only get you a better price for the job but also help keep your home structurally sound. Here are our top 14 tips to know before hiring a local contractor for your project.
---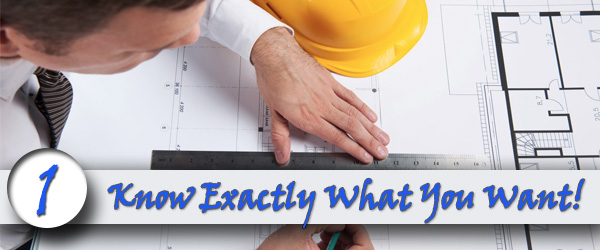 1. Know Exactly What You Want      Before You Search For Contractors
It's important to first envision your project before getting professional help. This way, you can create a budget for yourself and dismiss contractors that try to high ball you. Plus, the more specific you are, the better quote you will receive from local contractors.
---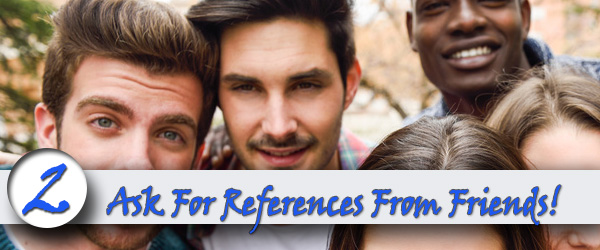 2. Ask For References From Family, Friends, and Co-Workers
People are more connected than you think. Before going on your own hunt for a contractor, ask your friends and family for recommendations. Plus, local hardware store employees can also give you great referrals to pick the right person for the job.
---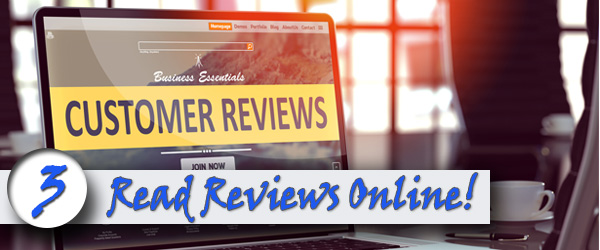 3. Read Reviews Online
Check out online review sites such as Angie's List, Google, or Yelp. There, you will be able to see recommendations and warning from people who already got work done by local contractors. However, keep in mind that checking these reviews is not the same thing as checking your contractor's references.
---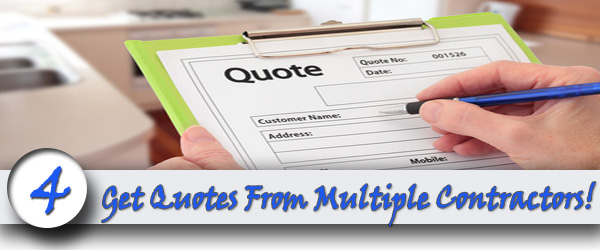 4. Get Quotes From Multiple Contractors
It's smart to get a collection of quotes from local contractors. This way, you can compare the quotes and references from each contractor and choose the best one for the job. Remember, don't be scared to negotiate with a contractor during the interviewing process. It's important that you know you are getting the absolute best price for the job at hand.
---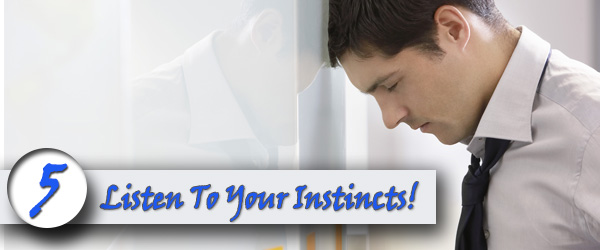 5. Listen To Your Instincts
Since your contractor could potentially be in your home for weeks or months with your pets and family, it's best to go with someone you trust. When in doubt, trust your gut. So, if you feel fishy about a certain contractor, immediately dismiss them. There's no point in forcing a relationship when you feel wrong about it from the start.
---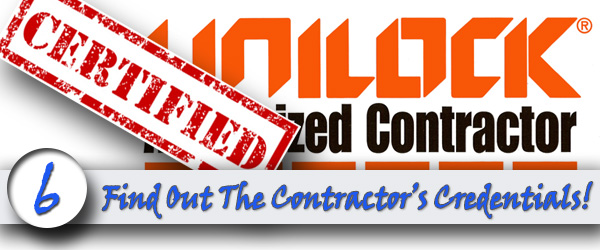 6. Find Out The Contractor's Credentials
Abbreviations that come after your contractor's name isn't just for fun, it actually means that they received certain certifications from national trade organizations. Make sure you become familiar with these certifications and simply Google them.
---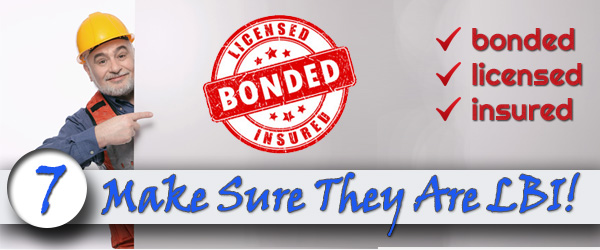 7. Make Sure They Are Licensed, Bonded, and Insured
A licensed and bonded contractor is one that you can certainly trust. This shows that they know what they are doing and you can put trust in their abilities. Insurance is also very important. If a worker gets injured on your property and the contractor does not have insurance, you could be held liable. Be sure to get proof of insurance.
---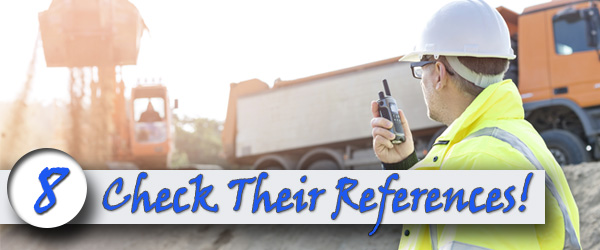 8. Check Their References
Don't forget to check references! The more references your contractor gives you the better. Contact as many of them as you can and be sure to ask the questions that are most pertinent to you. Try to find other homeowners that have had jobs completed that are similar to yours.
---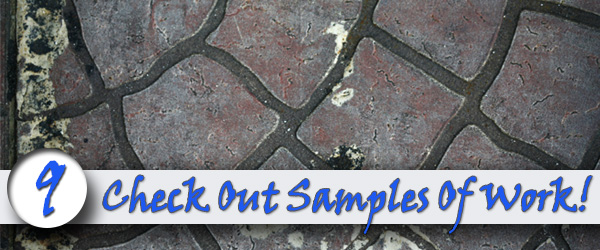 9. Check Out Samples Of Their Work
Samples in a way, are more important than references. Looking at your contractor's most recent work can help you both collaborate on potential ideas or future projects. This way, you can both work as part of a team rather than just point and demand. Plus, looking at their work can also show off their skills in the field.
---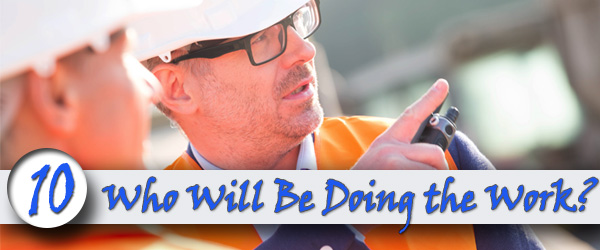 10. Determine Who Will Be Doing the Work
It's vital to you and your family's safety that you check who is actually doing the work. The last thing you want to do is have a serious interview with someone who is just going to outsource their work. Especially since most general contractors subcontract certain specialty jobs such as vinyl and roofing.
---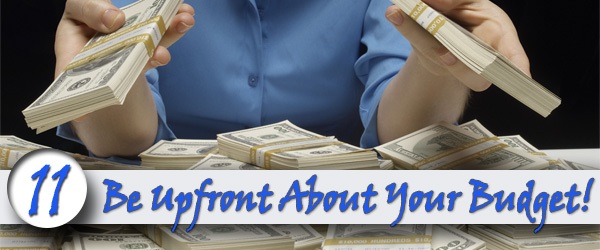 11. Be Upfront About Your Budget
If you have a big project that you need a contractor to complete, break it up into different phases to stay on budget. Feel free to share your budget with your contractor as well so they can offer suggestions on where to take breaks on your project. If you don't have a budget you can always find a company who will finance your driveway or find you n optimal apartment building financing option. Plus, you can even save money yourself by cleaning or painting on your own.
---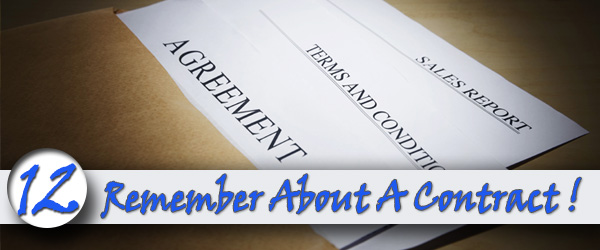 12. Create A Contract Before Work Begins
Before your contractor begins working, make sure you have a detailed contract written and signed. The contract should clearly state the costs, the item brands that are being installed, the expected start and finish dates, and the written specifications. The contract should have as much detail in it as possible. This way, there will be no surprises when you finally see the finished product.
---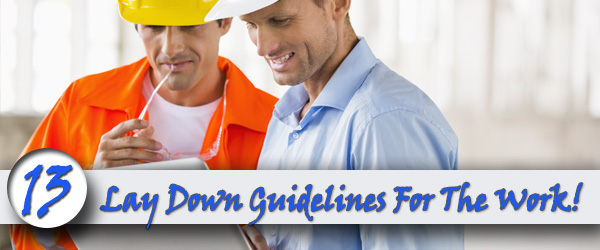 13. Lay Down Guidelines For Working Inside And Outside Your Home
Set the rules of your house with the contractor you hired. You never want a worker showing up when you're getting out of the shower. Instead, try setting aside a few hours a day for them to work. However, keep in mind that specific hours may cause a contractor to reject the job offer.
---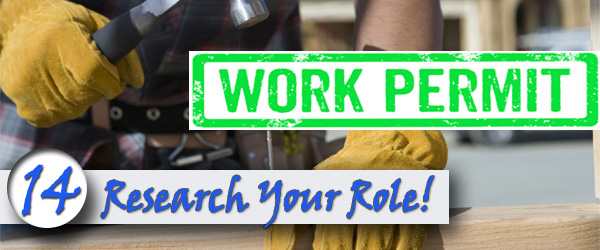 14. Research Your Role In The Home Improvement Process
Before your contractor gets going on work in your house, you need to identify what type of permits or regulations you need to be aware of. However, your contractor is almost always responsible for acquiring the right permits for the job. Feel free to ask them if they have the permits as well, it's important to your safety that they are working legally.
---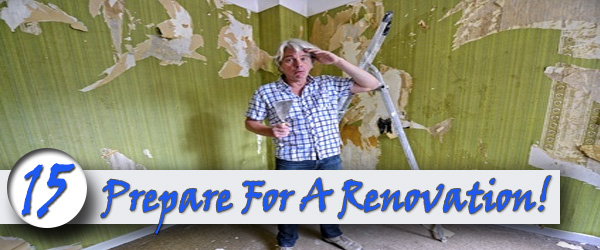 15. Prepare Your Home For Renovation
There are a few things that you should do to prep your home for the work that is about the be done.
– Remove any valuables and possessions from the area where the work will be done
– Review any sample materials and go over your color choices one last time
– Make your for the work crew and their equipment
For all your brick paving needs, EuroPaving is one of the most respectable companies, based in Chicago, Illinois. Feel free to contact us to go over your next home project, or to learn more about many different brick paving services we offer. Got to Free Estimate to get a fast quote!