Investing in a brick patio for your residence can do a lot for your happiness. If you're thinking about getting a brick patio, it can help to learn about all of its potential advantages. The advantages of these exciting home additions are indisputably varied and plentiful.
---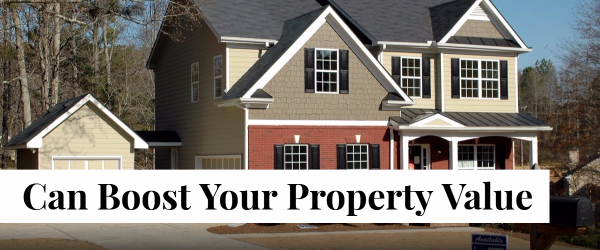 1. Brick Patios Can Boost Home Value
Brick patios can be excellent for people who want to increase the value of their residences. If you're toying with the idea of perhaps putting your property up for sale in the future, a brick patio may be able to make it significantly more attractive to possible buyers.
---

2. Brick Patios Can Beautify Outdoor Properties
Brick patios are striking and attractive. They can make outdoor properties look substantially more charming. If you want to give your home a splash of energy and timeless charm, the introduction of a classic brick patio can do the trick. Brick patios are an amazing combination of traditional and modern in feel. That's why they work so wonderfully on all different types of properties.
---

3. Brick Patios Are Sturdy and Durable
These patios are far from shoddy and flimsy. That's because brick is such a strong and tough material. Brick can last for a long, long time. It doesn't fade easily at all. Its color tends to remain reliable as well. If you don't want to have to worry about a patio that will quickly and easily deteriorate, brick may be optimal for your property.
---
4. Brick Patios Can Tolerate Weather Extremes
It's no secret that Chicago weather can be brutal. Brick patios, however, can tolerate significant weather extremes with ease. If you want to decorate your brick patio with beautiful outdoor furnishings, you can do so without fearing weather-related damage. It doesn't matter if it snows or rains a lot. Brick patios can take all kinds of weather shifts.
---
5. Brick Patios Offer Many Exciting Choices in Colors
Brick patios can be great for homeowners who want to put their creative and imaginative sides on display for the world. There are many exciting brick color options available to people. People can opt for classic red if they want. They can also, however, opt for brown, gray and pink. Attractive multicolored choices are easily available as well.
---
6. Brick Patios Offer Design Freedom
Brick patios are also terrific for people who are all about the joys of design freedom. You can arrange bricks in a broad range of different designs. Some people go for square brick designs. Others, however, go for curved, circular and rectangular designs. The choices are abundant. It can be a lot of fun to mix and match bricks. People can put bricks of many shades together. This can lead to an eye-catching patio layout that you don't come across every day.
---
7. Brick Patios Can Make Use of Other Popular Materials
If you're getting a brick patio on your property, you don't have to limit its construction to brick and brick alone. A brick patio doesn't necessarily have to be made 100 percent of brick. If you want to put brick next to stone, you can do so. If you want to put it right next to another structure material of your choice, you can do so as well. These amalgamations can be perfect for people who want their patios to stand out.
---
8. Brick Patios Can Make Excellent Party Locations
Few things can be more fun and relaxing than outdoor parties during the spring and summer months. If you like to invite guests over to your home, a brick patio can be a perfect place to host your gathering. These patios are attractive and welcoming. They can give people the chance to soak up the amazing weather as well.
---
9. Brick Patios Don't Cost Exorbitant Sums of Money
Brick is a material that's known for being inexpensive. It tends to be significantly less costly than many stone options out there. If you want to beautify your residence without having to spend an arm and a leg on a patio, the brick route may be optimal for your budget.
---
10. Brick Patio Replacement Isn't Tough
Cracks and splits can occur in all types of materials. Brick isn't an exception. If your brick patio ever develops any cracks or splits, however, you don't have to panic. That's because brick replacement is a total piece of cake. Professionals can extract all of the problematic bricks and simply switch them out with brand new ones. The process is as easy as that.
---
11. Brick Patios Can Increase Your Storage Space
If you need additional storage for outdoor equipment and tools, a brick patio can come in handy. People can keep lawnmowers, rakes, leaf blowers and other belongings on brick patios when necessary. These patios can make superb and dependable short-term and long-term storage options for homeowners. If you run out of storage space in your shed, garage or basement, a brick patio can often save the day. Use of a brick patio for storage can also eliminate clutter in other areas of your property.
If you're searching for a reputable Chicago, Illinois-based company that can manage all of your brick paving patio requirements, EuroPaving can come to your aid. We specialize in all different types of patios here. We also specialize in sidewalks, retaining walls, driveways, 3D design work and so much more. We give people in and around Chicago access to the finest and highest quality brick patios around. If you want to install a beautiful brick patio that can light up your life, we can help you with the process. Contact us at EuroPaving as soon as possible to learn more about our reliable and in-depth brick patio services. Our team members can provide you with a free estimate. EuroPaving is a full-service company that has been in operation since 2006. We understand the world of brick patios in great detail. We know how to make our clients smile. Contact us as soon as possible for further brick paving patio information.