By wojciech
Comments None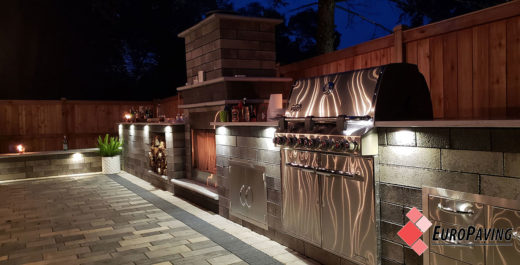 Spectacular Brick Patio Jim and Rachael's S. – Hinsdale IL
From the backyard to the shingles on the roof, every square inch of your beloved home represents an investment of time, money and practicality. It's obviously in every homeowners best interest to install and improve features of their home in a methodical way. That means considering not only what needs to be fixed now, but what benefit that improvement will provide over the long term, especially as your family grows and your needs change.
As one of the biggest spaces on your entire property, the backyard represents an outsized portion of this investment. With each outdoor project, take the time to future-proof your space and ensure it's suitable for all the stage of life ahead of you and your family.
Features of a starter backyard
Many of us see moving into a new home as a fresh start and a major life milestone. This is a hugely important moment for young couples or transplants to a new city but could also apply to empty-nesters ready to begin an entirely different chapter of their lives. Assuming kids are out of the picture for now, homeowners will want a backyard that's perfect for both entertaining company as well as peaceful relaxation. Still, they might want to save some room for future upgrades or additions.
One outdoor facet that fits in just about any lifestyle is a BBQ island, complete with a grill, serving table and more. Grills are versatile cooking tools all their own and become even more practical with the addition of a custom-designed stone table to make prep work and serving easy.
Most homeowners opt for gas grills, since they are generally easier to cook with. However, they have more working parts than their charcoal counterparts and are thus a little harder to clean and maintain. Be sure to use a stiff nylon brush to clean the grates before every use. Around once per month, remove the gas supply and take apart the grill to scrub between burner tubes, gas ports and grease traps.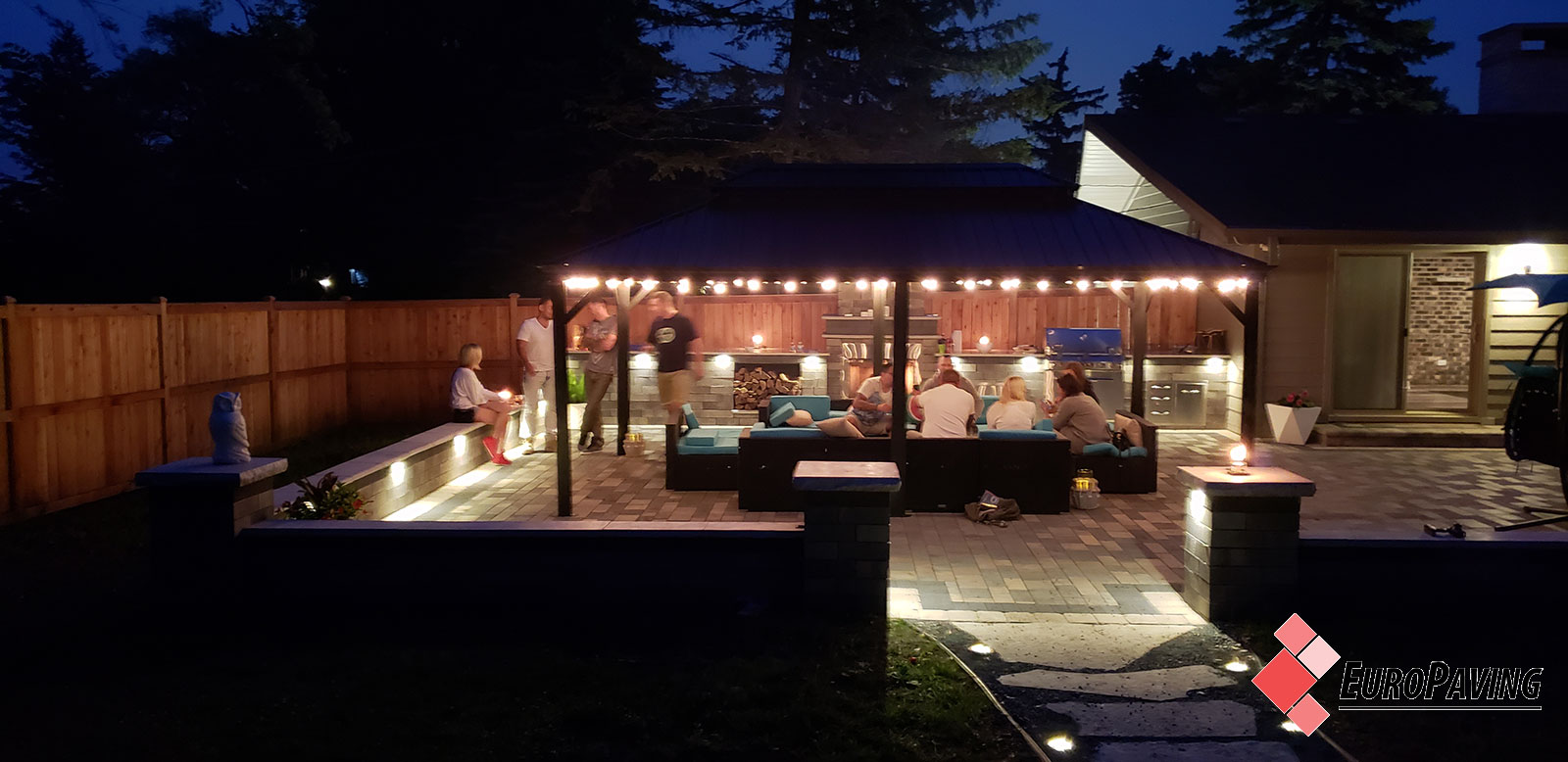 Rejuvenating patio space
Too many homeowners may be content with an old, neglected outdoor patio, which can be a serious waste of a backyard's full potential. But that's because we often assume that there's no easy way to give a drab backyard space a facelift. EuroPaving proved this assumption wrong by detailing a few easy tricks to transform even the most dingy patios into lively hangout areas, perfect for entertaining guests or just enjoying the outdoors.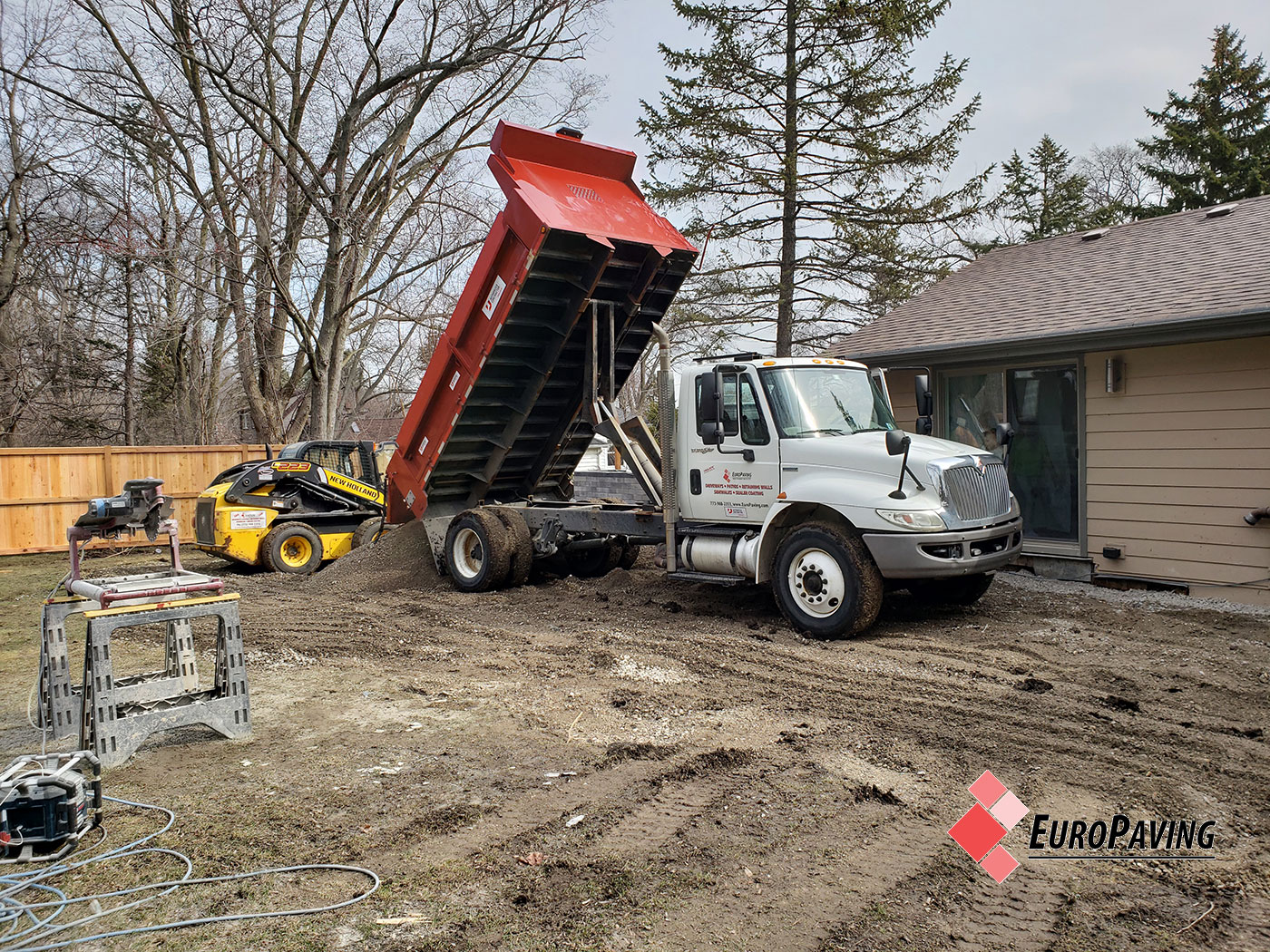 The first step in upgrading a patio lies in the material. Sealed stone proves more durable than concrete and can take on any number of shapes, sizes and colors. With EuroPaving, you get the advantage of a unique design and quality installation, too. With that out of the way, a few smart choices regarding patio furniture can make a huge difference. Choose a table and chairs that are practical to clean and store, but versatile enough to work as a casual dining set or anything else. Adding some plants and other accents will provide the finishing touches.
Having this base makes it easy to transition when your family grows and you have children of your own or the grandkids come to visit. You can simply stock the space with kid-friendly amenities. A smaller table to accompany your outdoor dining set is perfect for afternoon snacks with little ones. You might also add a reading nook for story time.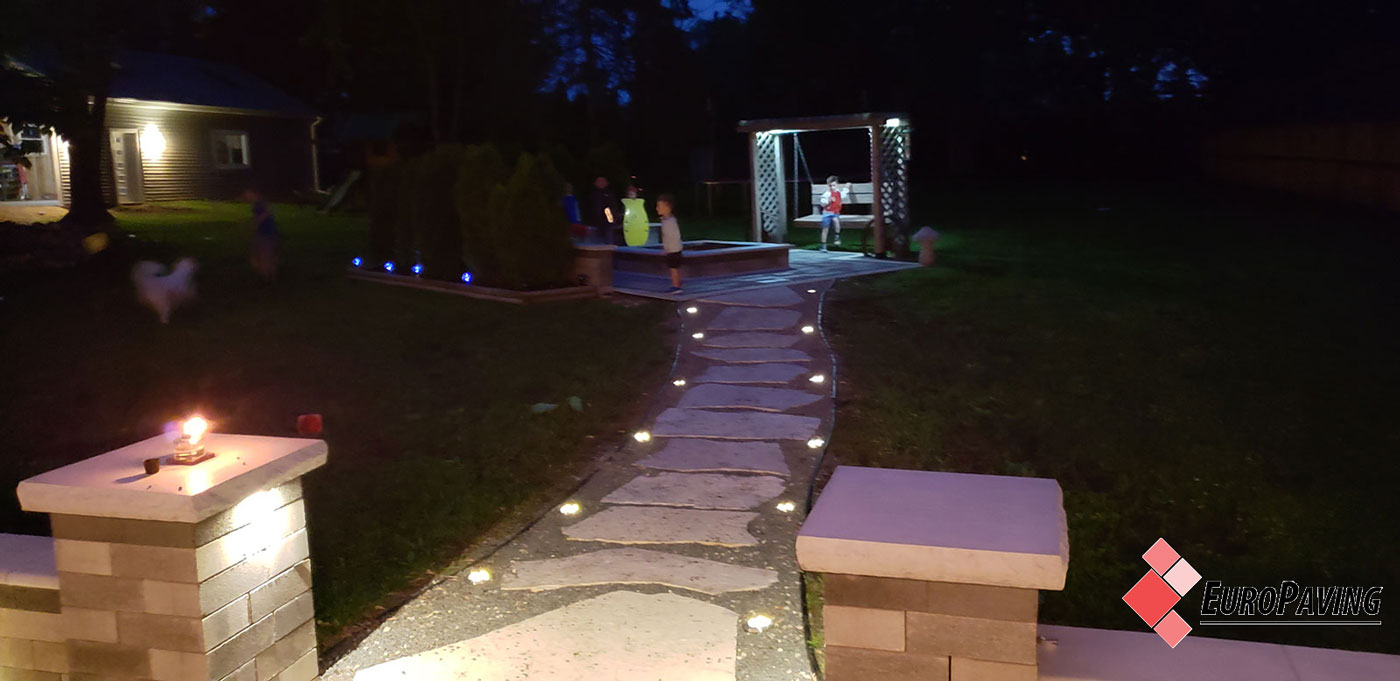 "The backyard of our new home was full of concrete with red brick outlines that made it feel like a basketball court. There was also a one-and-a-half-inch lip up onto the elevated patio which posed a trip hazard for both of us," Jim mentions.
Jim and Rachael knew right away that they needed to upgrade their outdoor space so it would be safer for them, more visually appealing, and provide space for entertaining their family.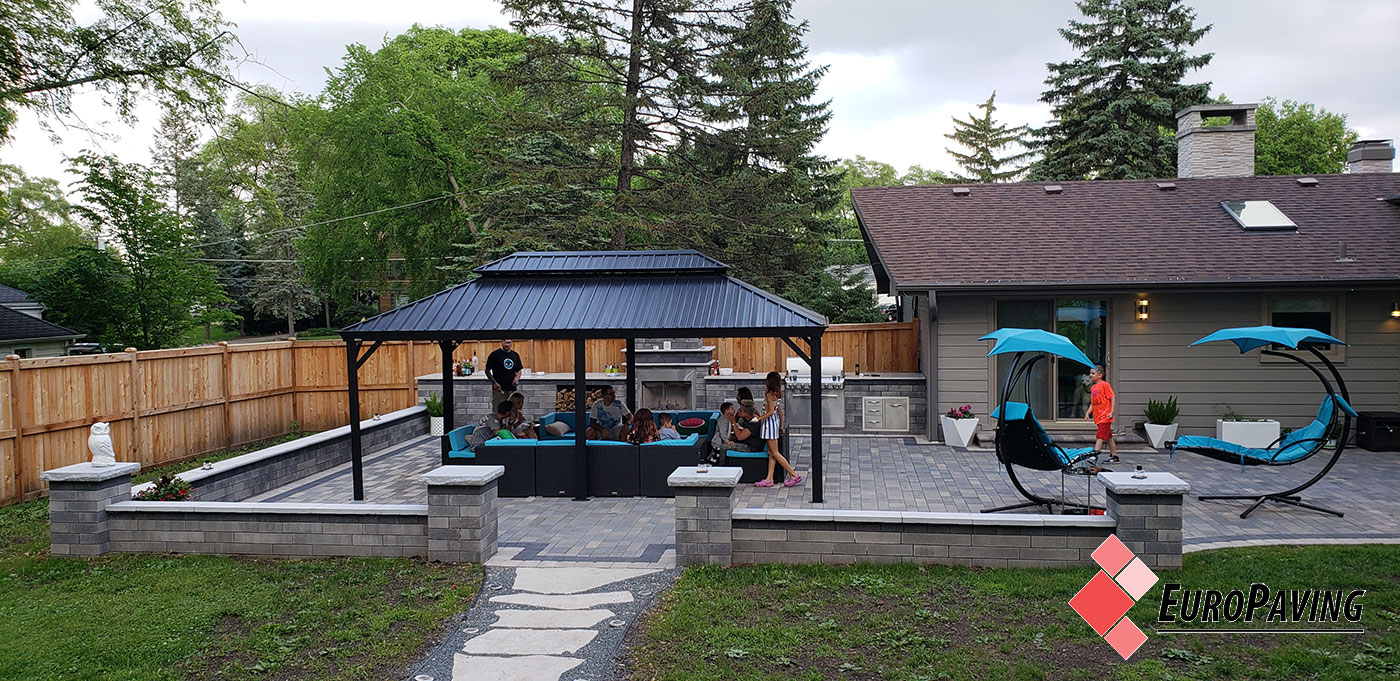 Jim and Rachael explained to Wojtek – EuroPaving owner, that they wanted an aesthetically pleasing design that included some hardscape curvature. They were also eager to install a water feature and were hoping to add steps leading from the patio up to their elevated fruit trees. Lastly, they wanted the yard to be lush with landscape and full of color. "My dream vision for this space was to create our own Garden of Eden," says Rachael.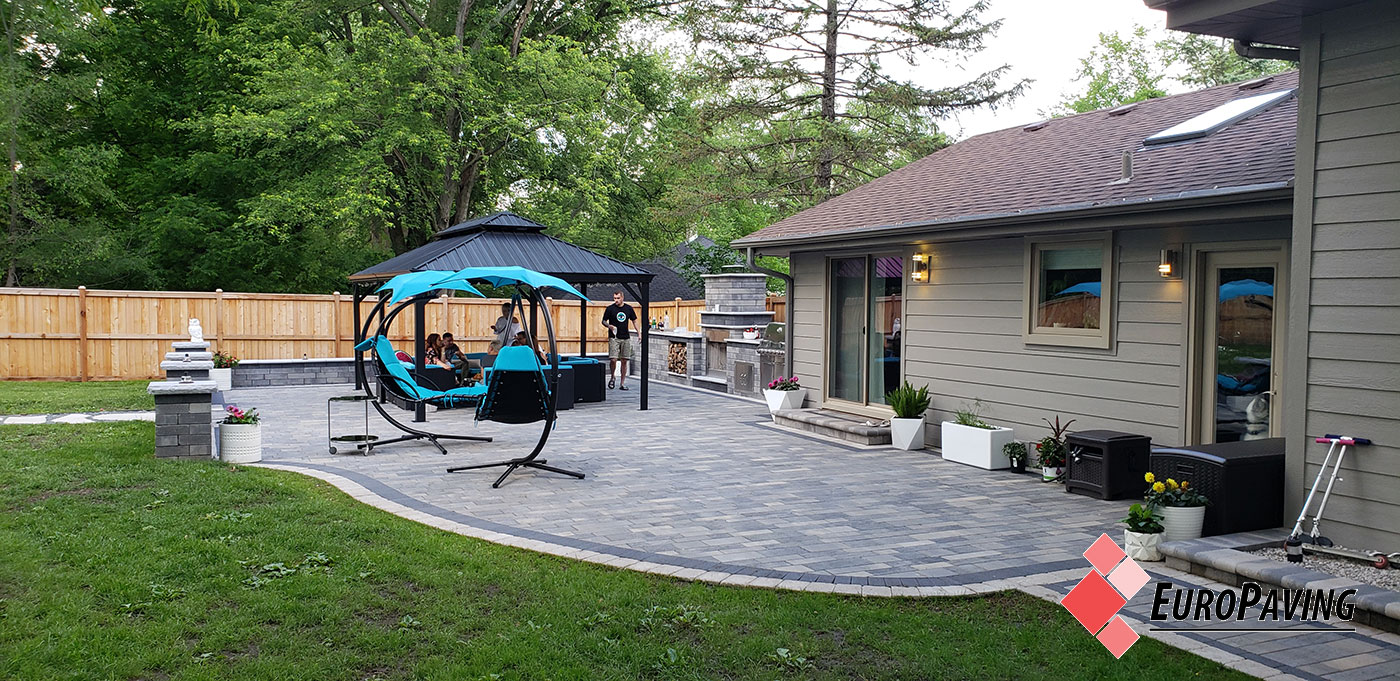 Once the design plans were finalized to include everything on Jim and Rachael's wish list, installation began. What most deem to be the daunting part of a remodel process turned out to be one of the most exciting parts for Jim and Rachael. "Everyone onsite for the installation was extremely courteous, professional and friendly," states Jim. "Wojtek, our Project Manager, proposed some very innovative ideas for the irrigation system that we are really thankful for," he adds.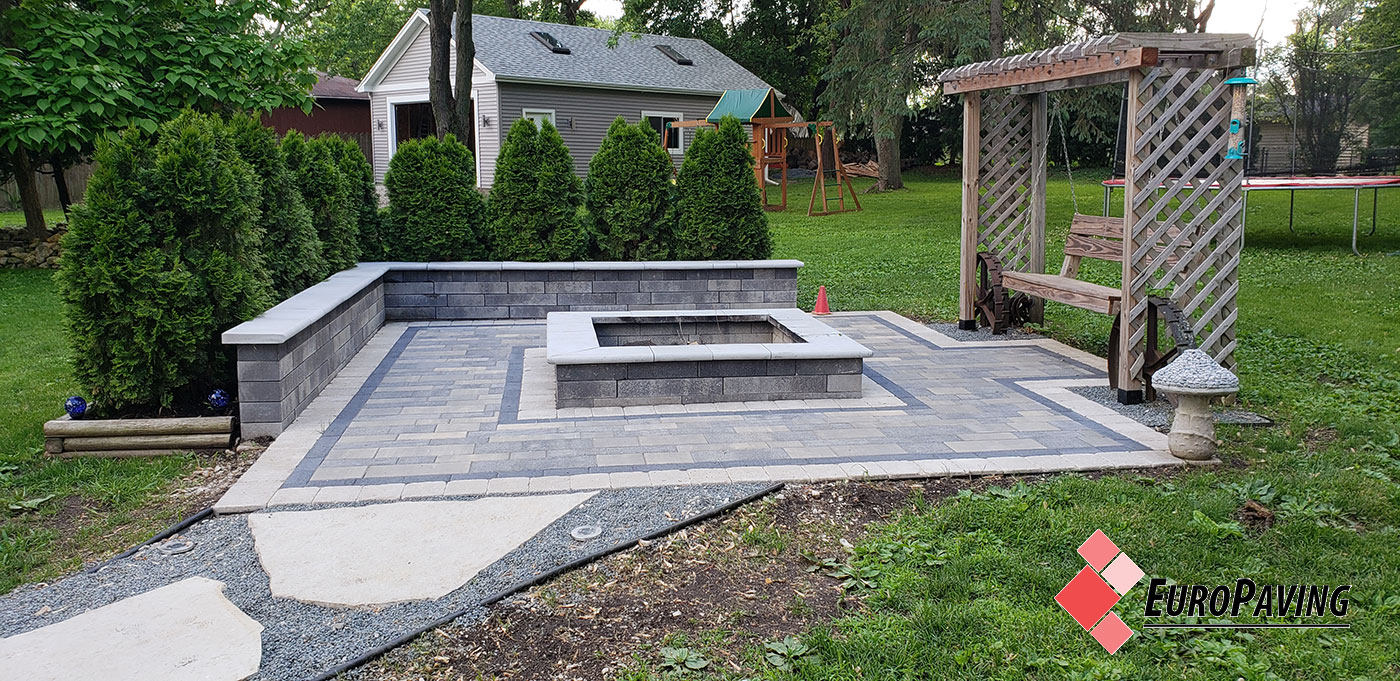 The completed space truly has become their own personal Eden They're also able to better accommodate family, friends and neighbors in their new outdoor living space. Jim and Rachael's favorite aspect of their new outdoor living space is what they call the, "Overall affect." They appreciate how the new hardscape seamlessly blends with the surrounding landscape and all the attention to detail that EuroPaving and the entire crew put in throughout the entire process. Most importantly, they are very happy to now have a safer and more easily accessible outdoor living space.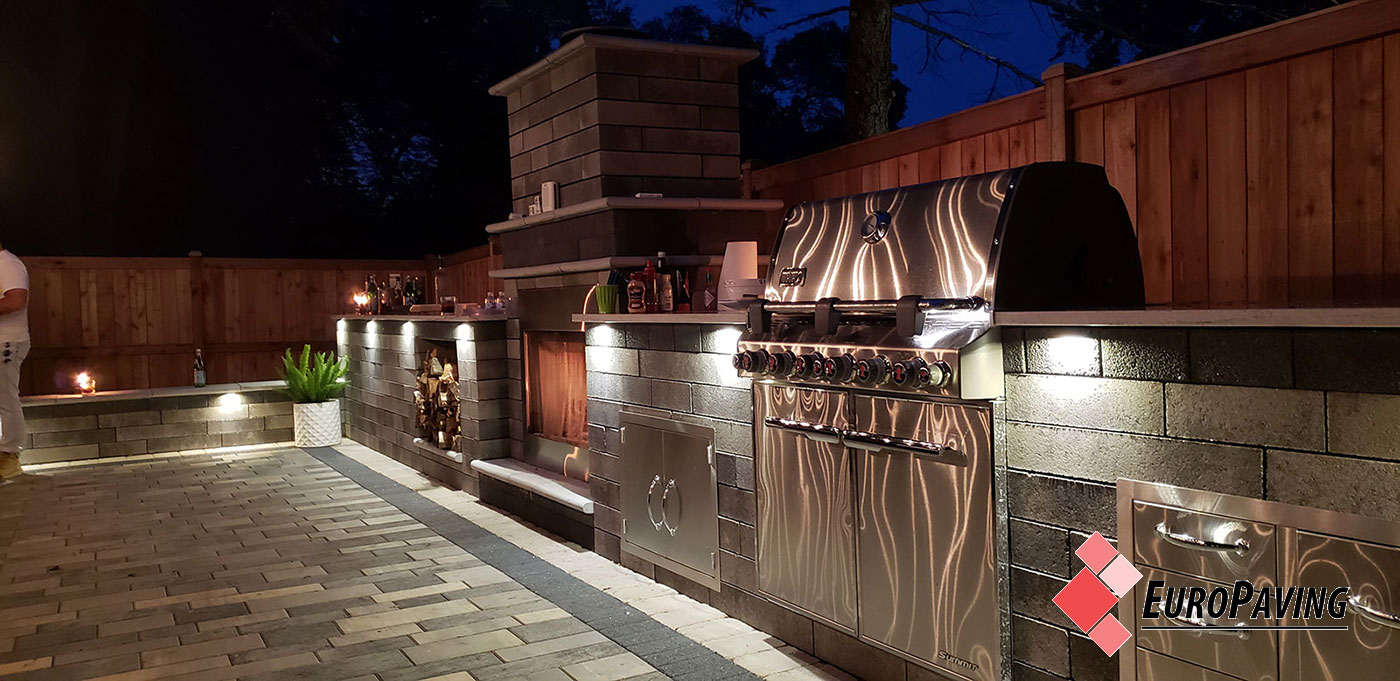 ——
These are just a few tip o help your next paver project successful written by EuroPaving.
Paving Contractor in Norridge, Arlington Heights, Mount Prospect, Hinsdale IL