By wojciech
Comments None
Pavers – Quality, Durability and Everlasting Beauty
Are you planning to build a walking path in the backyard, remodel a driveway, or creating a deck your BBQ space? Chances are you might consider a few common materials that most homeowners often choose for their projects, including brick, concrete, and pavers.
Although brick is a popular option, it is often limited in terms of aesthetics. Concrete is the better material for deck areas, driveways, and walking paths. Nevertheless, pavers are the best choice thanks to its superior characteristics in every aspect.
Is concrete a good option for your project?
The most important reason why most people use concrete is that it often comes at affordable prices compared to other materials.
However, most professionals suggest that it is better to wait until you can afford pavers for a remodeling task. If you don't have any difficulty with the current financial situation or an area of the outdoors required immediate repairing, do not choose concrete.
This type of material is extremely limited in style, color, and design. More importantly, it tends to crack, particularly in the winter due to low temperatures. Over time, it is likely to notice its discoloration, while the PSI for concrete is only at 4000, which is considerably low.
In most case, concrete is able to last more than a decade. However, there might be many problems concerning surface repairs. If the concrete has a small crack, for example, it is often very costly and time-consuming to saw out and refill the entire area. In addition, this refill' won't match the color of the remaining part.
These are just a few of the amazing patterns and designs you can create with the help of brick paving Hinsdale. Call us today to get started on your new patio!
What are the benefits of pavers?
If you are looking for a material that is both stylish and affordable, there is no option better than pavers. As they are available in a variety of styles, designs, patterns, and colors, it is very easy to customize while building. In fact, most sellers will help you create a specific design that would fit the current style at your home.
Thanks to its enhanced density, pavers will never crack like concrete and brick. Also, this type of material has an extremely grippy surface, making them a great option for your swimming. When it rains, the risk of slipping and having an accident might be reduced with the use of pavers.
The PSI of pavers is at 8000, which is two times as strong as concrete.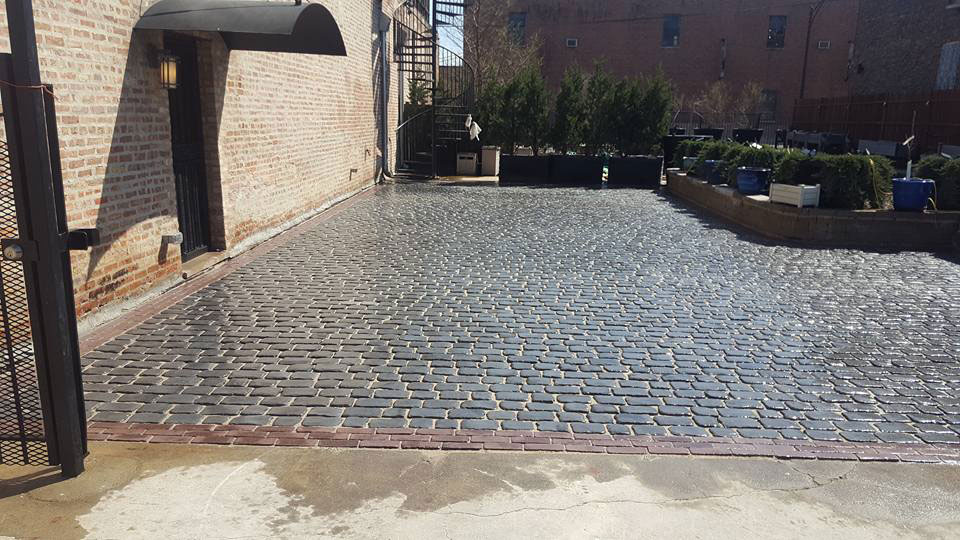 Pavers – your ultimate solution
Even when an area of a paved walking path or driveway is cracked, you can simply remove the damaged piece and replace with a new one. This newly install paver will have the same feature of the remaining part as pavers are able to retain their aesthetic and color for decades.
Most trusted sellers often offer a 25-year guarantee on paver installations. Therefore, you won't need to worry about the future condition of your deck, driveway or walking path. It will certainly look amazing for the upcoming years. And even when there is any problem, just make a call and the installing firm will resolve it without additional charge.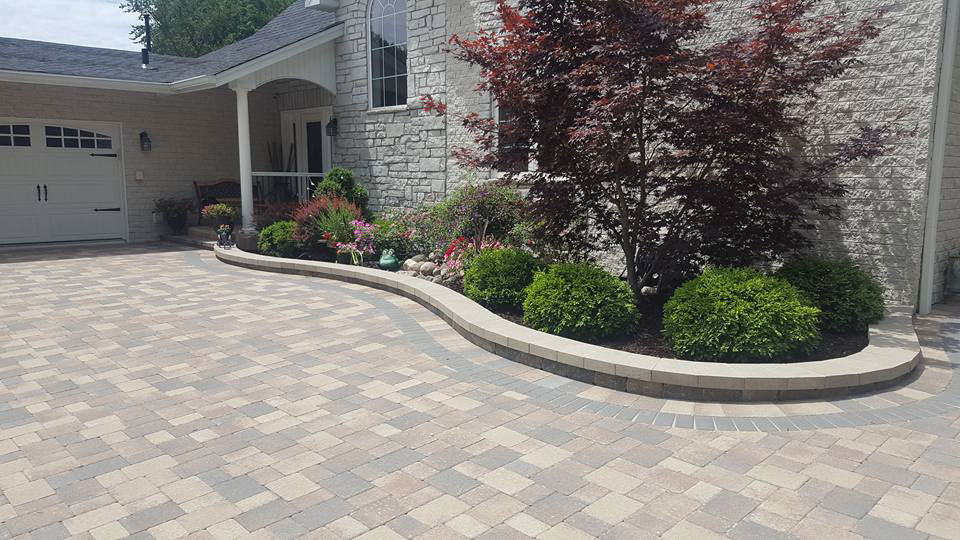 The Euro Paving crew will take you through the whole process starting from conceptualizing the idea of your dream walkways, driveways or deck areas to doing a complete installation.
Call us now for a FREE estimate!
1-773-988-2353