By wojciech
Comments None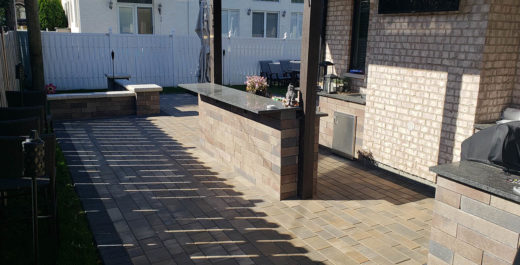 Curb appeal is very important, as all those large and small touches on the outside of your home can add value to the place that you love the most. While you may not be considering moving any time soon, there is no reason why you cannot create spaces that will increase the value of your home and reap the benefits now and then again when you choose to move.
Even though there are many minute details that you can choose to improve on your home and in your yard, it is your backyard that will give you the biggest impact on the value of your home and how you enjoy it in the future. There are numerous ways that you can incorporate a new patio into your existing space, but you will want to consider how you want to utilize this space before you begin choosing materials and doing the work.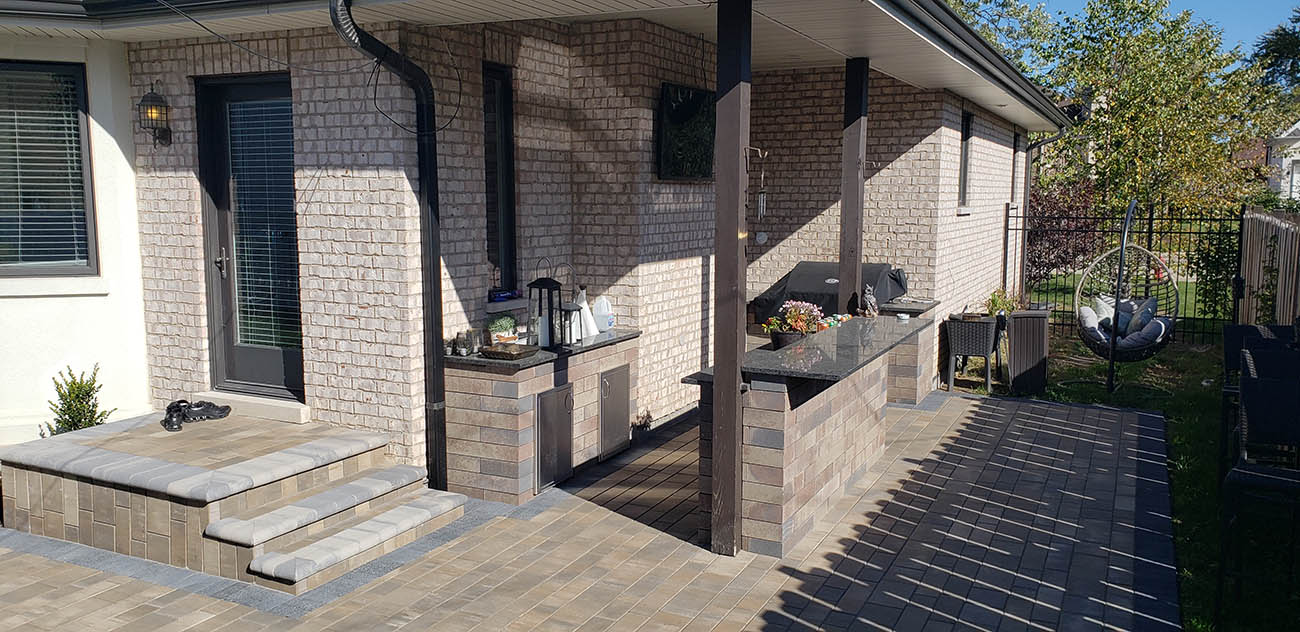 Features of a Brick Patio
Some homeowners will choose to install massive outdoor kitchens when they construct their new paver patios, but that doesn't mean that you or anyone else needs to do the same thing. Instead, the owners at EuroPaving recommend only incorporating features that you will use every day that you are outside soaking up the rays of the shining sun.
Therefore, you should consider the advantages or disadvantages of multiple seating areas, one larger seating area, unique features that include pergolas, greenery and flowers, and even features like firepits, fireplaces, and water fountains. As soon as you have completed that, you will know exactly which options will work best for you and your family.
Breathing Like into an Older Patio or Outdoor Space
EuroPaving understands why so many people like yourself choose to stick with what they currently have as a patio or entertaining area in their backyard. After all, creating something new comes with challenges and a little bit of hard work. However, the goal of EuroPaving's owner is to make this process as easy as possible for homeowners.
Once you have designed a patio that you love, you will want to work closely with EuroPaving to choose the materials that will work wonderfully in your new space. You may think that this is going to be simple, since pavers are the obvious choice. However, pavers are available in many sizes, shapes, and colors. That means that you can really coordinate your new paver patio with the rest of your home.
After clearing out the area where your new paver patio is going to be located, everything will be leveled and prepped for the paver installation. EuroPaving will then professionally install your new pavers as they follow the agreed upon design.
This is where the fun begins, as you can choose amazing outdoor furniture, plants, and all those small décor touches that will turn your new space into one that is a conversation starter.
Patio Brick Designs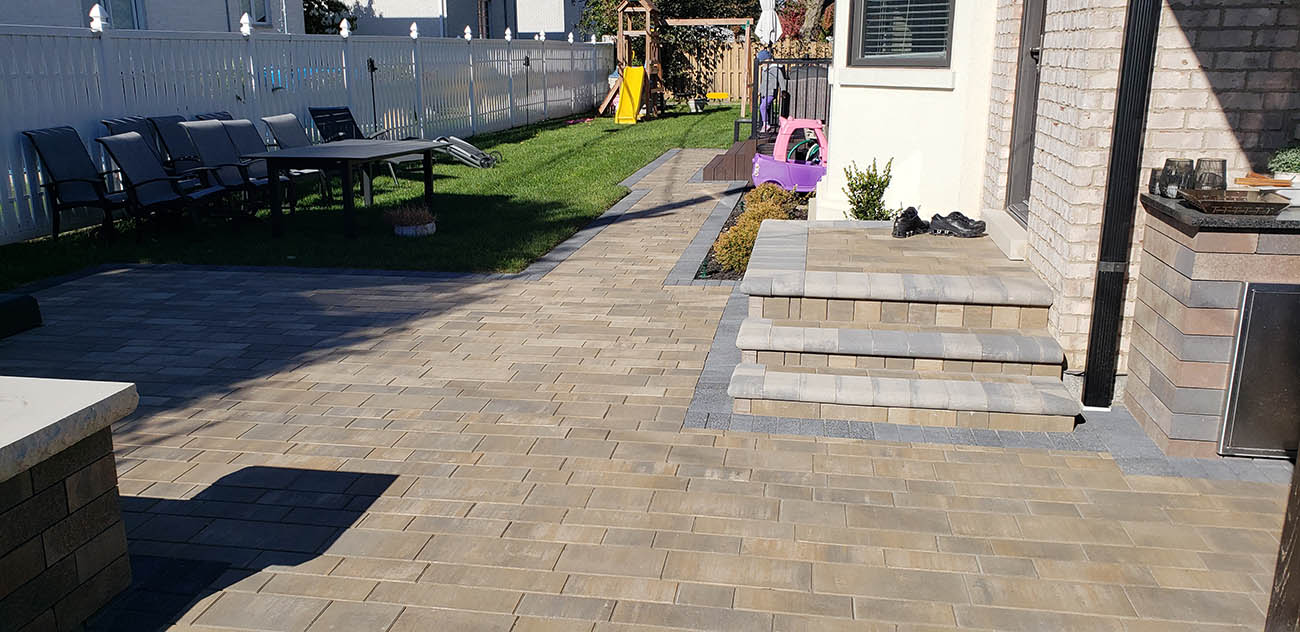 Steve and Jordan decided that they wanted an open patio that they could switch around as their needs changed. Multiple seating areas make it possible for them to choose where they sit to take advantage of the sun or the shade. Those unique areas also make entertaining easier, as guests can break into smaller groups for conversations.
Of course, all those chairs can also be moved around on their massive paver patio to create a large group setting that everyone will love. Once that has been done, no guest will feel left out from the crowd and the party can continue long into the night.
Currently, Steve and Jordan have a small table with an umbrella located steps outside their back door, which is perfect for their peaceful early morning breakfasts or romantic dinners via candlelight. This feature was important to them, as they wanted something tucked away and out of the view of their neighbors.
Nearby is the gas grill, which has been placed close to other seating areas. This is perfect for the entertaining that they plan to do on their new patio, because it ensures that they will not need to be too far away from their guests at any time.
The stone paver walls are excellent for additional seating too, just in case a few extra people arrive for the festivities. Of course, those walls are also fantastic places for intimate conversations and as a spot for everyone to set down a drink.
The scenery from Steve and Jordan's brick patio is extraordinary and one of the features that they can't wait to use every night is the fire pit. They are looking forward to watching the sun shimmer over their yard, as the flames dance up from the logs. It is the perfect spot for a nightcap, or a hot cup of coffee on those cooler evenings, as they sit on the bench wrapped up in a blanket.
They are so impressed with the work that EuroPaving completed with their new patio and they cannot wait to utilize it to its fullest potential now and in the future.
That said if you are in need of the services of a paving contractor near you or specialists for your brick paving project, then look no further than Euro Paving. We are located in five different areas in Chicago: Hinsdale, Norridge, Arlington Heights, Mount Prospect, and Chicago in Illinois.
Contact – Euro Paving
Tel: 1-773-988-2353
E-mail: paving@yahoo.com