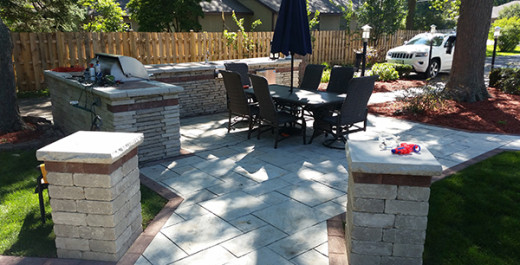 Euro Paving if an expert brick paving service that can help to pave patios, walkways, retaining walls, and more. The company can even help to draft three-dimensional models of prospective designs for its clients. In this way, the company can help to turn any backyard into the envy of the neighborhood.
The company can also build in a way that minimizes the amount of space consumed. This means that individual homeowners with limited property space can take advantage of these paving services to get a design that fits their needs. For homeowners to truly make their home stand out, a beautiful paving design is an excellent option. These paving services can even increase the market value of a particular property.
This means that the these paving services could even offer homeowners a return on their investment. This will provide a full overview of the services that Euro Paving has to offer for homeowners in Winnetka, IL.
Patio
A beautiful patio design can turn an ordinary backyard into a truly extraordinary one. A backyard patio can give homeowners a private retreat from the busy stress of city life. Euro Paving can also assist with actually installing the brick patio in the backyard. This means that the company could take care of the entire process from start to finish. For homeowners, this offers the advantage of not having to work with several different companies. Homeowners can also use the services of Euro Paving to pave other areas around the yard.
Driveway Paving
While most homeowners choose to use ordinary concrete or asphalt, a beautiful brick design can give a home a unique look. Euro Paving is certified by Unilock to provide outstanding paving services. The company offers the full lineup of Unilock paving products. This means that homeowners to work with Euro Paving are sure to get a final result that will last for many years.
Sidewalks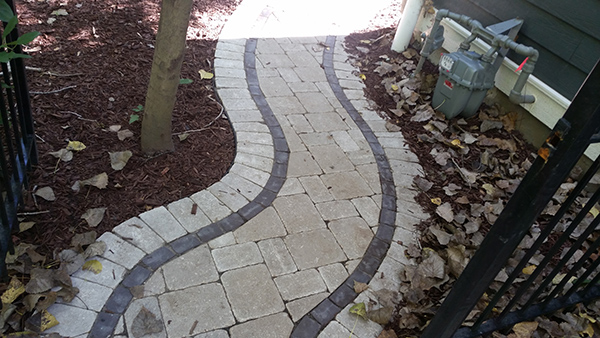 As with driveways, paving a sidewalk with brick materials can give a home a unique look. Homeowners can use brick sidewalks to make their properties stand out from other homes in the neighborhood. These sidewalks can be constructed in the backyard, near the front entryway, and along the street. Since Euro Paving can build a three-dimensional model of the finished design, homeowners can be sure that their prospective sidewalk will truly meet their expectations.
Retaining Walls
A retaining wall can be a great way to protect a property from damage. Steep hills can gradually cause soil erosion that can depreciate the value of a piece of land. By installing a retaining wall, homeowners can protect their important topsoil from being eroded away. In today's world, many homeowners are choosing to build their retaining walls out of basic concrete or biodegradable materials. Some homeowners are even building their retaining walls out of plastic. In contrast, brick materials look beautiful and are sure to last for many years. By using the services of Euro Paving, homeowners can protect their valuable soil from eroding away