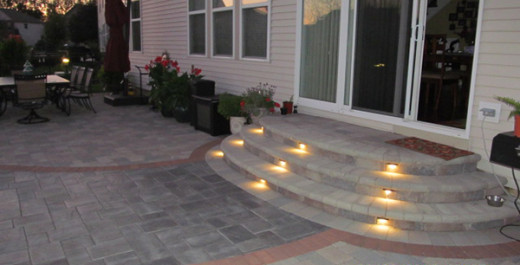 When it comes to outdoor home improvements that are worth doing, installing brick pavers are at the top of the list. There are many advantages to using brick pavers to create driveways, sidewalks and retaining walls. Brick pavers are attractive and durable. Euro Paving offers a wide selection of different styles of brick pavers to choose from. The combinations of colors and styles are limited only by one's imagination. And, when it comes to designing a brick paver project, Euro pavers offers 3D design services. This convenient 3D design service allows a homeowner to be creative and make changes and adjustments on their paving job before construction has begun. This saves time and money for everyone.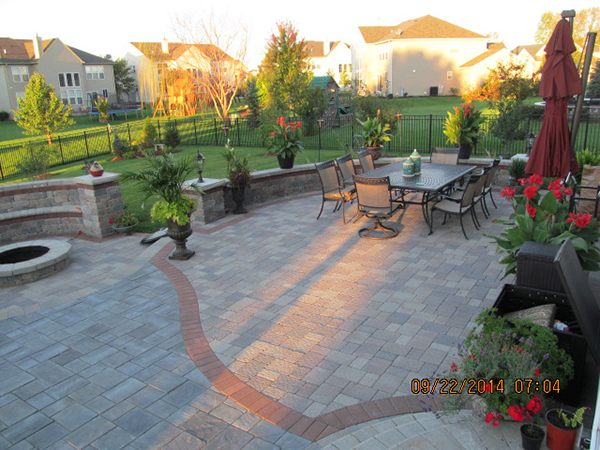 Another advantage to using brick pavers for sidewalks, driveways and retaining walls is that they are durable. Brick pavers will last a lifetime, and they are far more attractive than concrete. Euro Pavers uses top quality pavers from Unilock. Unilock is widely recognized as a top manufacturer of fine brick paving materials. Unilock offers a lifetime guarantee on their brick paving materials. This lifetime guarantee allows homeowners to have peace of mind in knowing that their home improvement investment is protected.
Why Euro Pavers?
A lot of contractors have little or no experience at installing brick pavers. Euro pavers are brick paving specialists. Euro Pavers has been doing brick paving in the Evanston, IL area since 2006. Additionally, Euro Pavers is an authorized contractor by Unilock. The professional crew at Euro Pavers has years of experience at working on wide variety of custom brick paver projects. Euro pavers will complete a brick paver project on time and on budget.
When it comes to choosing a contractor to install brick pavers, why not go with the experts? Euro Pavers will help with every step involved in the brick paving process. They will be there in the beginning to help with the designing and pricing of a project, and they will stay until the job is successfully completed. They will take care of all of the work including cleaning up the job site after construction is completed. The friendly professional staff at Euro Pavers is always available to answer any questions that you may have.
Installing brick paver sidewalks, driveways and retaining walls are significant home improvements that will add beauty and value to your home. Don't take chances with a contractor that does "a little" brick paving work. Choose Euro Pavers. They are the experts at providing top quality brick paving materials and installations in the Evanston, Illinois area.
Euro Pavers is a fully licensed, bonded and insured construction contractor with an excellent reputation and countless satisfied customers. The staff at Euro Pavers is happy to provide a list of local references who will testify to the professional quality of their service. When it comes to hiring a brick paving company in the Evanston, Il area, Euro Pavers is the best choice. Call the experts at Euro Pavers now to make your dream brick paving project a reality.