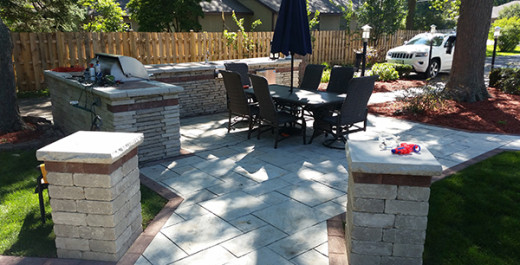 If you are in search for the best brick paving service in Barrington, Illinois, you have come to the right place.EuroPaving is an expert in brick paving and they know that when it comes to this service, you want yours looking the best so that others can be impressed even when they look at your entrance. If you are looking to increase your house's value, this is definitely the way to go. EuroPaving can pave patios, driveways, retaining walls, walkways, and even 3D designs. which will make your house's outdoors stand out among all of the other houses in the neighborhood.
The best thing about installing flat brick areas is that they are meant to enhance your home and bring life to your outside area. The good news is that bricks will never go out of style yet some how will bring a cozy feeling to the place you call home while remaining elegant in design. You do not need to worry about any weight limit for brick paved areas or any climate changes. They can withstand pretty much anything.
EuroPaving has been around since 2006 so you can be rest assured that you are getting services of the most experience and quality.
You are even provided with a lifetime guarantee on any services that you purchase. This is because EuroPaving wants every single one of their customers to be happy for as long as they have a EuroPaving driveway.
What is the next step after deciding that you want to get your outdoors paved? You need to choose the style of bricks you would like because there are many different styles, patterns, and colors to choose from. Whatever your landscape requires, EuroPaving has the perfect brick type for you. Whether you want them to stand out from everything else around your home or if you want them to match certain objects designed on your home including doors or shutters, you are guaranteed that you will find the perfect fit for your specific home. EuroPaving prides on the fact that every single home is different and every single home owner is different so for that reason, you can choose from a huge diverse selection of bricks.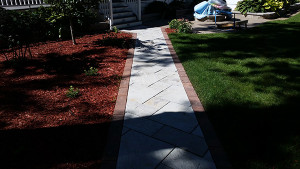 Not everyone can accomplish brick paving in a proper and professional way because it is not such an easy task. That is why EuroPaving is the right place to go being that they are experts and professionals. They will get the job done right with the highest quality, at affordable prices, with superior customer service and satisfaction, and above all, they will walk away with you loving your new addition to your home. Still not convinced? Then you can even speak with current and previous customers of EuroPaving and see what they think. This feature ensures that absolutely nothing goes wrong with your services once you sign up to receive brick paving from EuroPaving! Call or send them an email for a completely free quote on your brick paving service. You won't regret it!